Beth's Biography
Beth Glisczinski has been working with children and families for over 20 years.  She offers a variety of change-focused supports, psychoeducation and counseling strategies to the children, adults and families that she works with.
Born in Minnesota, Beth received her BA in Psychology from the University of Minnesota and MA in Counseling from Northern Arizona University.  After many years of providing an array of mental health services in Oregon, Beth relocated to the Bay Area in 2012.  She has been licensed as an LPCC (Licensed Professional Clinical Counselor) in California since 2015 and was licensed in Oregon for many years prior to her move to California.
Beth's approach to treatment is based upon training in counseling psychology.  She particularly believes in the value of Cognitive-Behavioral approaches to treatment.  This means that her role is to help clients and families to understand the relationship between problematic behaviors—which may run the gamut from separation anxiety to aggression to poor school performance and everything in between–and the thoughts and feelings that go along with them.  With carefully considered interventions, children and families can break the cycle of those behaviors and replace them with those that support a healthy and functioning family.  While Beth serves as a consultant, coach, and sounding board, much of the change that families make happens outside of our sessions as they work on the plans that have been set in place.
Beth values
Recognizing your child's and family's strengths and building upon them
Meeting your child and your family where they are, and moving forward from there
Staying focused on what will be helpful and will move your family towards success
Client Forms for Beth's Clients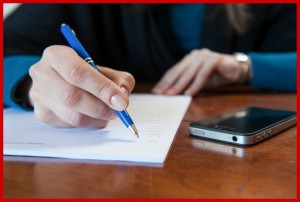 Please read, complete and email the following required forms before our first appointment.
The forms will cover:
Basic identifying information and information about presenting concerns
Information pertaining to privacy practices
Authorization to exchange information
Service Agreement and Informed Consent
"Heather is a brilliant clinician who really gets children.  My child immediately was drawn to her and always asks when she will be coming back.  Struggling with anxiety myself, it was difficult to allow someone to come into our home for treatment, but we were desperate for help.   Heather immediately makes parents and children alike feel comfortable.  I finally felt like someone understood us, we had an ally!  Heather turned our chaotic home into a therapeutic environment where I finally felt as though I had a handle on things. Heather works tirelessly on behalf of her clients and I don't know what we would have done without her." ~ Mother of a 9 year old child diagnosed with ADHD and anxiety