Behavioral Assessment and Consultation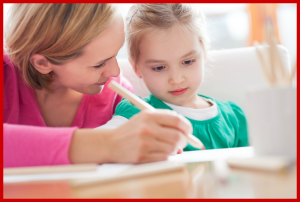 Have your child's teachers asked for strategies to better meet your child's unique set of needs?
Wheels of Wellness provides formal assessment and evaluation of behavior across environments.  Evaluation results can be shared via a behavioral evaluation report. We are also able to provide assessments as part of a multi-disciplinary team via consultation with other treatment providers.  Assessments can include:
Collecting and analyzing data to look at the interrelatedness of antecedent components of the behavior, the consequences of the behavior and the behavioral function.
Identifying the behavior's reinforcing factors
Determining appropriate recommendations and services necessary for intervention.
Do you feel that you need help identifying a consistent means of discipline in your home?
Wheels of Wellness provides mobile behavioral support and consultation to parents, caregivers and educators.  We come to the environment in which the behaviors are occurring and work to provide the following:
Collaborative development and implementation of a systematic behavioral intervention plan appropriate for the environment.
Direct modeling, coaching and monitoring of strategies and interventions.
Consultation and collaboration with other treatment team members.
"We are parents of 3 special needs and very high maintenance children (severe ADHD, Anxiety, Tourette Syndrome, stuttering, oppositional behavior…). Our home and school situation had gotten to the point of nearly tearing our family apart until Heather came into the picture.  She created a detailed, specific, step-by-step plan that taught us how to effectively manage and discipline our children.  We follow the plan and it works – 100% of the time.  Heather – quite literally – saved our family.  She is brilliant at assessing and advising on behavioral matters, and also on working with schools to get accommodations made for special needs children.  Heather consistently goes the extra mile for us and truly cares about her clients.  Her expertise, creativity, dedication, follow through and direct manner will work any family in need of help.  We have referred Heather to numerous families who have had the same amazing experience as we have had."
"Ms. Torres is one of the most professional people I have ever met. My son was having a difficult time at his new school. He was not listening to directions, running out of the classroom and breaking school property. Ms. Torres was able to provide the school with recommendations to best support him. My son has made huge strides and is now doing really well at his school. Without Ms. Torres support and knowledge this story wouldn't have had a happy ending."-Parents of a boy in 2nd grade diagnosed with ADHD and Sensory Processing Disorder