Carrie's Biography
Carrie's unique clinical expertise is shaped by her over 30 years of experience working with families and young children with autism, adhd, anxiety, and social and emotional learning difficulties. What started as community service hours as a sophomore in high school turned into Carrie's lifelong career of working alongside neurodivergent children, teens, young adults and their families.
Carrie provides holistic, trauma-informed behavior and educational services. When working directly with children and their families, her philosophy is to use the most natural and functional approach that works for the child/parent, using empirically validated behavioral methods (e.g., PRT, AIM, ESDM, ACT). She is particularly skilled at meeting the child where they are at, within the family system, and looking at what we can work on right now to build success for that child and family based on their strengths and values. Individually tailored services reflect Carrie's own values of compassion, authenticity, and empowering clients and families to thrive.
Carrie received her B.A. in Psychology from the University of Notre Dame, in South Bend, IN. She returned home to the San Francisco Bay Area, where she received her Masters in Early Childhood Special Education at San Francisco State University in 1998. Carrie completed her Master's equivalent coursework in behavior analysis at the Florida Institute of technology in 2011. She is a Board Certified Behavior Analyst.
Carrie brings to WOW her years of extensive behavioral experience and years of managing ABA clinics and staff. Prior to starting a private practice in 2015, Carrie was the Bay Area Regional Director for Pacific Autism Learning Services, one of the premier ABA companies in the Bay Area, with a reputation for providing excellent early intensive behavioral services due to their commitment to staff training and supervision and the ability to tailor programs to meet each child's individual needs.
Carrie is passionate about collaborating with families and is particularly focused on:
Immediate training for families when they first receive a diagnosis and are waiting for service to start (e.g., young toddlers as young as 13 months old, to teenagers or adults receiving diagnosis)
Providing short-term consultation or services for children or families for whom intensive services are not appropriate
Working with families and siblings and establishing routines that work for the entire family system
Helping neurodivergent teens and young adults navigate and transition to next steps/environments (e.g., applying to high school, starting high school, new school setting, making friends, job coaching, building independence)
Coaching children, teens, young adults and families with daily stresses and/or challenging behaviors, who want to improve or target specific areas of their lives (e.g., during the pandemic, many parents have reached out for training for whom their children do not have a formal diagnosis, but they would like additional suggestions, individualized to their family, for improving behaviors and decreasing anxiety)
Client Forms for Carrie's Clients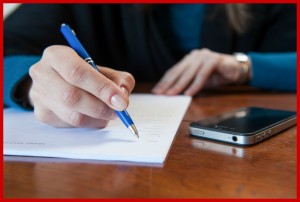 Please read, complete and email the following required forms before our first appointment.
The forms will cover:
Basic identifying information and information about presenting concerns
Information pertaining to privacy practices
Authorization to exchange information
Service Agreement and Informed Consent
Informed Consent during Pandemic
Telehealth Consent