Donka's Biography
Donka Le-Dimitrova is a California State Licensed Marriage and Family Therapist. She has been working with children with emotional and behavioral challenges and their families for over 10 years. Donka Turner has built her career around helping children and families thrive. Her approach is collaborative, strength-based, and goal oriented. Donka has worked with children in various settings across the Bay Area, including public schools, non-public schools, non-profit organizations, and the client's home. Throughout each setting, Donka has approached her work from an integrated perspective by first working to understand each child and family's unique perspective and then to identify each child and family's strengths. Donka Turner strongly believes that every behavior serves a function, and through support, insight, skill-building, and practice, significant change can occur. Donka has always believed in the importance of collaboration and is open to working with schools, teachers, and all systems relevant to each child's life.
Donka specializes in working with children ranging from 2-12 years of age. She provides therapeutic support, coaching, consultation, and parent training to reach social-behavioral goals, such as:
• Increasing the child's frustration tolerance
• Improving the child's response to directives
• Developing the child's independence and self-control
• Strengthening the child's social skills
• Helping the child identify and utilize coping strategies when experiencing distress
• Reducing the child's symptoms of ADHD, ADD, anxiety, depression, and Autism Spectrum Disorder
A Bulgarian native, Donka received her bachelor's degree in Psychology from Varna Free University in Bulgaria and Masters in Marriage and Family Therapy from John F. Kennedy University in Berkeley, California. She is a licensed Marriage and Family Therapist through the Board of Behavioral Sciences and a member of the American Association of Marriage and Family Therapy. Her ability to connect with young children and deliver results earned her an award for Early Intervention and Prevention in 2015 from Lincoln Families in Oakland, CA.
Client Forms for Donka's Clients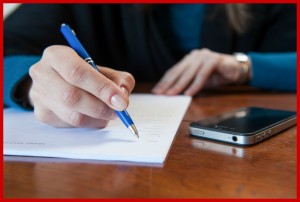 Please read, complete and email the following required forms before our first appointment.
The forms will cover:
Basic identifying information and information about presenting concerns
Information pertaining to privacy practices
Authorization to exchange information
Service Agreement and Informed Consent
"Heather is a brilliant clinician who really gets children.  My child immediately was drawn to her and always asks when she will be coming back.  Struggling with anxiety myself, it was difficult to allow someone to come into our home for treatment, but we were desperate for help.   Heather immediately makes parents and children alike feel comfortable.  I finally felt like someone understood us, we had an ally!  Heather turned our chaotic home into a therapeutic environment where I finally felt as though I had a handle on things. Heather works tirelessly on behalf of her clients and I don't know what we would have done without her." ~ Mother of a 9 year old child diagnosed with ADHD and anxiety