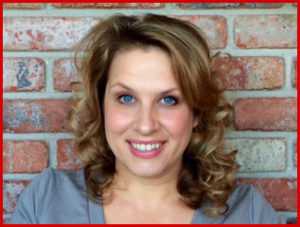 Elizabeth's Biography
Elizabeth's dynamic skill-set comes from over 19 years' experience in Early Intervention and Education. She began her career back in her home state of Kentucky teaching developmental play, music, and art classes. During her time there, she developed and implemented a mobile outreach program that brought these classes to underprivileged families at local shelters, daycares, and community centers.
Elizabeth joined the team at Wheels of Wellness in 2016 and provides Early Intervention services to children in a variety of settings through the utilization of evidence-based, social-emotional learning (SEL) approaches, multi-sensory, play-based engagement, and whole-child communication strategies. Her approach is holistic, individualized, and focuses on the strengths of each client. She believes the best way to foster success is by starting with empathy, establishing trust through meaningful connection, and building healthy and appropriate communication practices. Once a client feels empowered, respected, and understood, he/she will have the foundation on which to build new skills and develop effective tools and strategies that promote self-efficacy and independence.
In addition to her work with Wheels of Wellness, Elizabeth serves as the Director of Education at a Bay Area non-profit that supports individuals with disabilities. She provides direct consult and training to dozens of school districts and IEP teams, speaks about best practices, diversity, and inclusion at workshops and conferences, and provides Ability Awareness presentations to students at schools all around the Bay Area.
Elizabeth currently provides the following services:
· Behavioral or educational consult for parents/caregivers and education teams
· One-on-one behavioral, educational, and social-emotional learning (SEL) support
· Small-group social skills / social-emotional learning (SEL) support
* Please inquire with Elizabeth directly about availability for in-person/on-site support
Client Forms for Elizabeth's Clients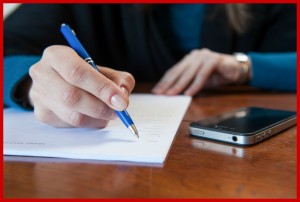 Please read, complete and email the following required forms before our first appointment.
The forms will cover:
Basic identifying information and information about presenting concerns
Information pertaining to privacy practices
Authorization to exchange information
Service Agreement and Informed Consent
"Elizabeth has a very unique and special gift!!  My son was falling behind in Kindergarten and lacked the confidence and motivation to get anything done.  Elizabeth came in with a silly and creative approach that truly engaged my son and made learning fun for him.  After only four one-hour sessions with Elizabeth, my son's teacher reported a measurable improvement in his word recognition, handwriting, and spelling.  In addition, she could not believe how much more confident and engaged he was in class.  Now, instead of groaning about doing his work, my son jumps and cheers when he knows Elizabeth is coming over.  Simply stated, Elizabeth "gets" kids.  Her years of experience and genuine passion for the work she does cannot be substituted.  Every child could use an Elizabeth in the early years of his or her life." – Anjelica, Mom to a 5 year old son