Heather's Biography
Heather Batalden has been working in the field of behavioral intervention and therapy for over 12 years.  A Pennsylvania native, she received her Master's degree in Counseling Psychology from Indiana University of Pennsylvania.  Heather moved to California in 2007 after accepting the position as an Autism Specialist at Alta California Regional Center in Sacramento.  Eventually making the Bay Area her home, Heather worked as a Clinical Director of two ABA agencies and spent two years on the Behavior Management and Therapy team at The Children's Health Council before moving into private practice individually and as part of the Mosaic Child and Family Therapy collective in Los Altos.
Heather is a Licensed Professional Clinical Counselor (CA LPCC #112 and PA PC004862) and has advanced training in Applied Behavior Analysis (ABA) and Parent Child Interaction Therapy (PCIT). Heather's current clinical work includes behavioral assessment and consultation, parent training, social skills training and Parent Child Interaction Therapy. Heather has experience working with children diagnosed with various developmental delays and behavioral challenges as well as children and families impacted by autism. Heather presents at workshops, conferences and in-service trainings on the topics of behavioral intervention and organizing support groups for parents of children with special needs. Heather consults via telehealth to families in California and Pennsylvania and is currently seeing face to face clients in Pennsylvania only.
Client Forms for Heather's Clients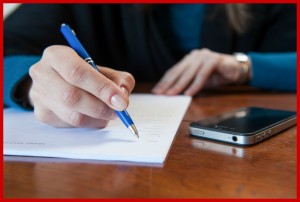 Please read, complete and email the following required forms before our first appointment.
The forms will cover:
Basic identifying information and information about presenting concerns
Information pertaining to privacy practices
Authorization to exchange information
Service Agreement and Informed Consent
Coordination of Care
"Heather is a brilliant clinician who really gets children.  My child immediately was drawn to her and always asks when she will be coming back.  Struggling with anxiety myself, it was difficult to allow someone to come into our home for treatment, but we were desperate for help.   Heather immediately makes parents and children alike feel comfortable.  I finally felt like someone understood us, we had an ally!  Heather turned our chaotic home into a therapeutic environment where I finally felt as though I had a handle on things. Heather works tirelessly on behalf of her clients and I don't know what we would have done without her." ~ Mother of a 9 year old child diagnosed with ADHD and anxiety