Kimberly's Biography
Kimberly has an educational background in Early Childhood Development and Behavioral Intervention. She began her career working for Spectrum Center schools in 2008. There she spent 6 years as an Instructor working with children on the autism spectrum. During her time at Spectrum Center she assisted in executing individualized goals and implementing behavioral plans along with academic teaching and coaching. Kimberly began providing individual support to her students after school including working with her students' families as a whole to ensure the entire unit worked collectively.
Kimberly works collaboratively with private schools as an Instructional Assistant and has provided support and training to families as a therapeutic nanny & classroom advocate working collaboratively on multi-disciplinary teams. Kimberly is trained and certified in the "Seeing My Time" Executive Functioning curriculum and provides individual and group coaching to her clients in organization and time management.
Kimberly's love for teaching and education radiates upon connecting with her. Kimberly's ability to assess various scenarios at-hand an allows her to execute the upmost effective strategic plan for each individual.
Client Forms for Kimberly's Clients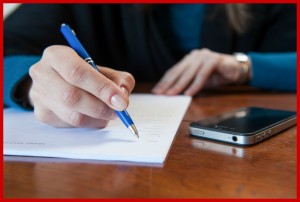 Please read, complete and email the following required forms before our first appointment.
The forms will cover:
Basic identifying information and information about presenting concerns
Information pertaining to privacy practices
Authorization to exchange information
Service Agreement and Informed Consent
"Heather is a brilliant clinician who really gets children.  My child immediately was drawn to her and always asks when she will be coming back.  Struggling with anxiety myself, it was difficult to allow someone to come into our home for treatment, but we were desperate for help.   Heather immediately makes parents and children alike feel comfortable.  I finally felt like someone understood us, we had an ally!  Heather turned our chaotic home into a therapeutic environment where I finally felt as though I had a handle on things. Heather works tirelessly on behalf of her clients and I don't know what we would have done without her." ~ Mother of a 9 year old child diagnosed with ADHD and anxiety