Social Skills Training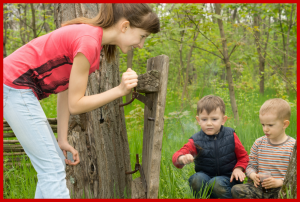 Has your child attended a social skills group and been unable to apply the tools and strategies that they learned?
Because delays in social skills are pervasive in many of the children we work with, hands-on social skills training is often necessary to bridge and further develop a child's skills.  Many of our clients have participated in social skill groups and have received social skills training utilizing various clinic-based models, but have yet to generalize their skills or utilize them effectively in certain environments.  Wheels of Wellness provides social skills training via coaching in the environment where a child has direct access to his or her peers by:
Facilitating interactions in a natural way by presenting and taking advantage of naturally occurring social opportunities.
Incorporating peers in the social environment in a natural way.
Sharing strategies, interventions and recommendations with parents, teachers and caregivers to ensure the child is continually supported.
Wheels of Wellness will coach in the community as well as during recess or other designated times at school when permitted. Heather or Sasha can also help answer questions about whether your child may be appropriate for one of our groups.
"Heather (Mrs. Batalden) has been instrumental in educating us as parents and finding behavioral solutions for our son in a kind and caring way. Her insight into "her kids" has been inspiring and our son looks forward to their time together. Her in home support and behavioral plan in conjunction with her work with his school's teachers and administration has provided a valuable foundation. Since working with Heather (Mrs. Batalden) we have seen significant improvement with our son's behavioral challenges, an increase in positive motivation in the home and increased learning and compliance in the classroom. Our family has benefited from the work that she does and we are grateful that we have had the opportunity to work with her."
"Sasha has been a positive addition to our lives! She has helped our family tremendously by teaching us how to best work with our son. In the past our son had behavioral blow outs on a daily basis. But Sasha taught us to understand the function of his behavior and how to implement realistic solutions! My family can now enjoy each other's company! She's impacted our lives for the better!"- Mother of an 8 year boy diagnosed with ASD